NEW ARRIVAL!

NEW AUDIOBOOK!

NEW DVD SERIES!

Wade Taylor's Devotional that he had wanted to make available as a book is now here!

For more information or to order

CLICK HERE



The Secret of the Stairs is now available as an Audiobook!

To hear a sample
CLICK HERE



NEW DVD Album Series with approximately 14 hours of Wade Taylor teaching on the Song of Solomon.

To view a sample or to order

CLICK HERE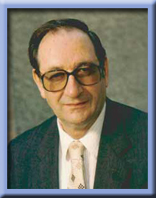 Dear Friend,

If you have a desire to go beyond your present spiritual experience, and if you have been searching for "something more," this website is intended to guide you into a higher level of spiritual life and experience.

May you be spiritually edified as you read and listen to these prayerfully selected books and messages.
Wade E. Taylor
August 24, 1924 - February 29, 2012
www.wadetaylorpublications.org